Hi!
This is my first blog post on my new Patterns site and I am so excited! I hope this new site will allow me to reach out to more people and gain new inspiration for new projects. I have been wanting to do this for a long time.
My latest challenge has been to create a new line of bracelets. I learned this new skill of crocheting with beads from this book: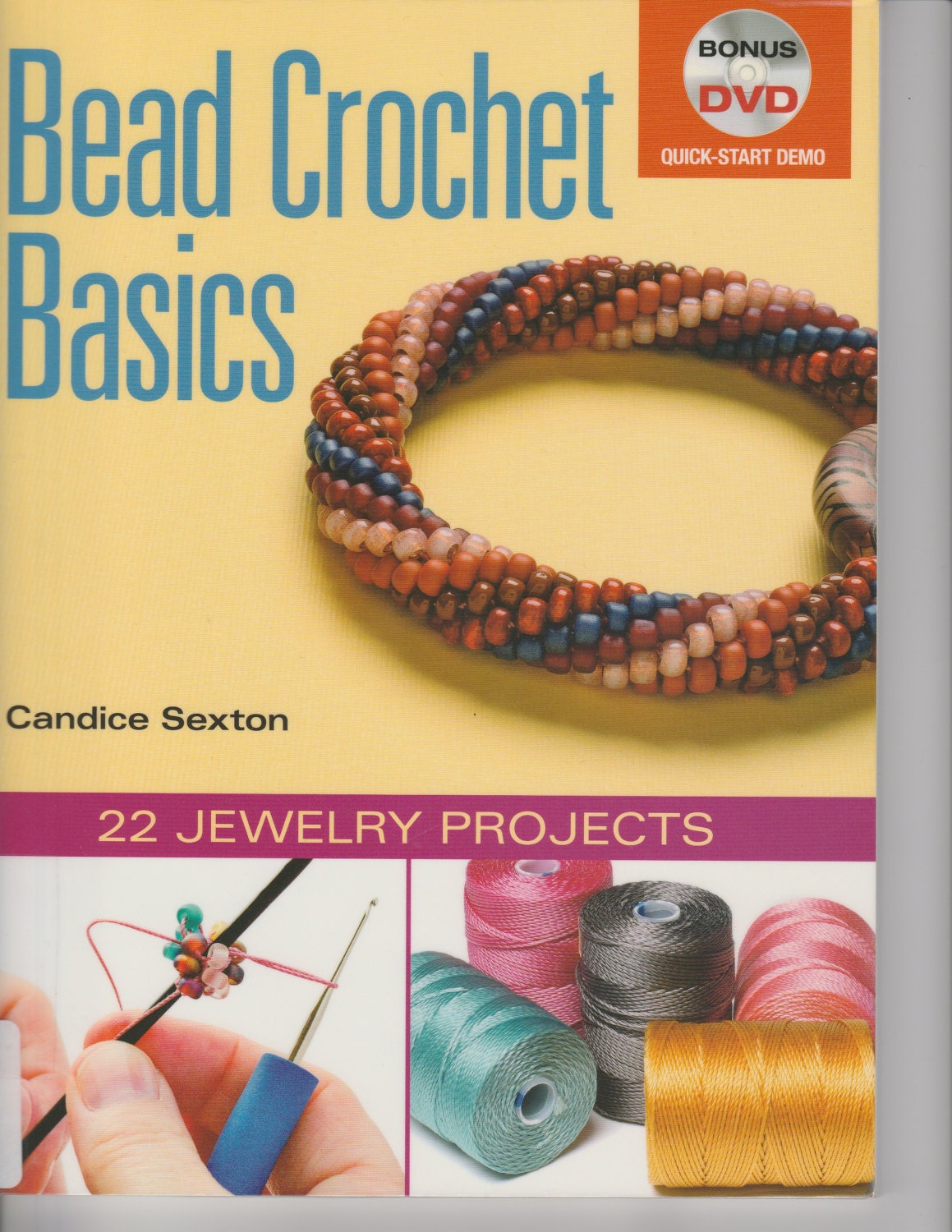 There is also a DVD video companion to the book that shows the mechanics and motion of the stitch used to create some pretty stunning pieces of jewelry. Difficult to master, but as you can see from this photo, the results can be quite remarkable: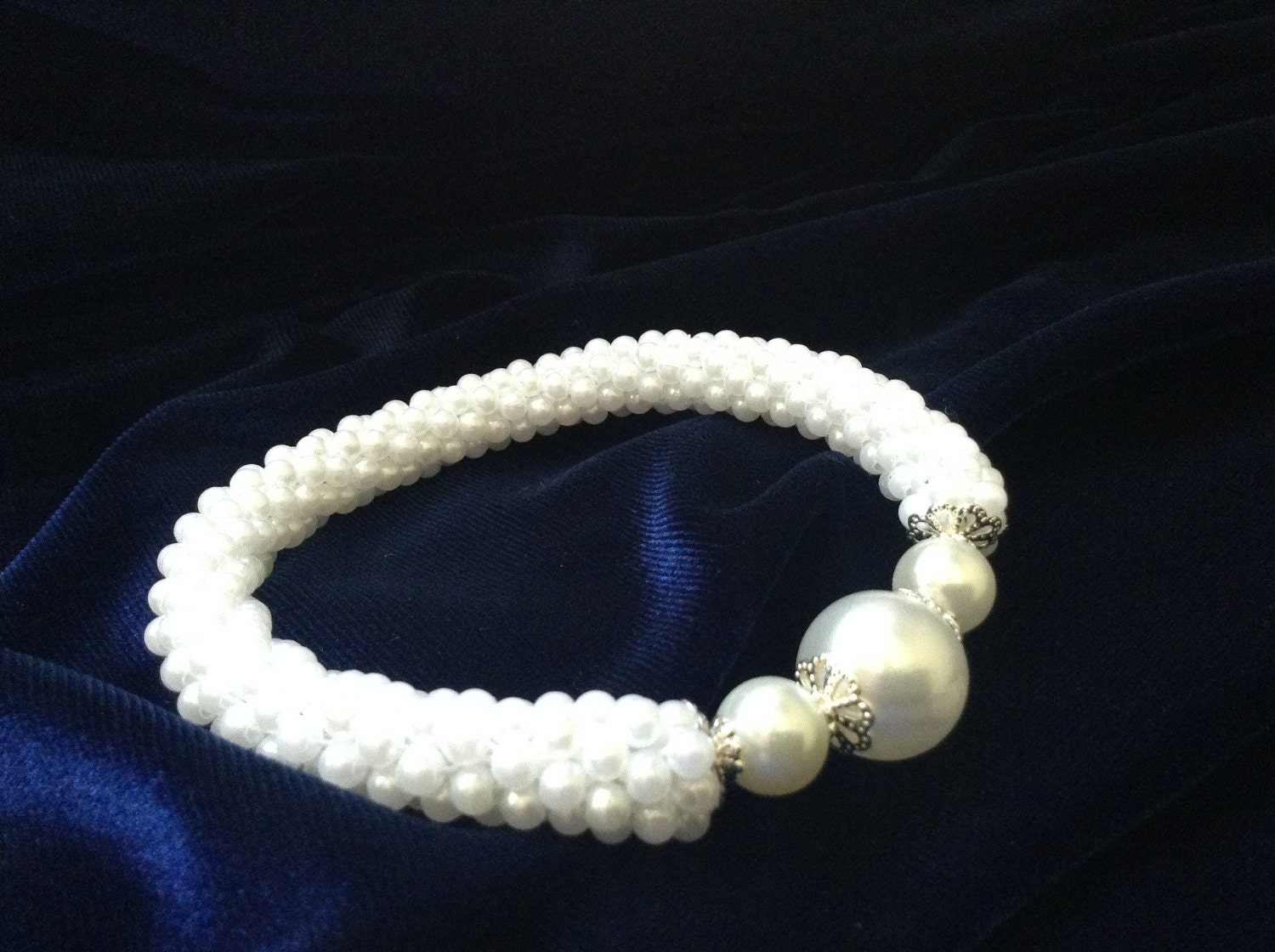 The featured photo at the very top shows what I am working on right now. It took me three tries as the beginning of this stitch-to-bead-to-tension-to-position can be the biggest challenge of this work. After the first six rows, it becomes much easier.
I am hoping to create an entire line of new bracelets before the end of fall.